The Michigan Wildlife Council was created in 2013 to implement and oversee a public education campaign about the importance of conservation and wildlife management to Michigan's natural resources and outdoor traditions.
Michigan Wildlife Council Members
The nine members of the Michigan Wildlife Council (MWC) come from all parts of the state and represent a wide range of residents, but they share a common vision when it involves Michigan's cherished outdoor traditions: ensuring they're here for generations.
Council members — appointed by the governor and subject to the advice and consent of the Michigan Senate — are entrusted with educating the public about the importance of conserving and managing our forests, waters and wildlife.
Matt Pedigo (Chair)
Matt Pedigo of Howell is an engineer for Federal-Mogul, where he has worked for over 13 years. He earned his bachelor's degree from Kettering University in Flint. For the Michigan Wildlife Council, he serves as a voice for individuals who have purchased hunting or fishing licenses in the state at least once during each of the past three years.
Jeffery Poet (Vice Chair)
Jeffery Poet has literally made the outdoors his business. Poet is president of Jay's Sporting Goods Inc. in Clare, where he has participated in the growth of the company since its inception. Poet, who earned his associate degree in business management from Northwood University, represents on the Wildlife Council businesses that are substantially impacted by hunting and fishing.
Merisa Campbell (Treasurer)
Merisa Campbell, who represents Michigan's agricultural producers on the Michigan Wildlife Council, manages 2,000 acres near Johannesburg, where she grows hay, runs a trucking firm and oversees a small cow-calf operation. Campbell, a Saginaw Valley State University graduate, has served on the Michigan Farm Bureau board of directors and also as chair of the State Promotion and Education Committee.
Kristin Phillips
Kristin Phillips has over 15 years of experience in marketing and communications. She has been chief of the DNR Marketing & Outreach Division since October 2013. She joined the DNR in 2009 to assist and enhance the department's communication and marketing efforts. She is also part of the Pure Michigan Tourism Strategic Plan implementation team. Prior to joining the DNR, Kristin worked in the department of History, Arts & Libraries, marketing and managing the business aspects of Michigan History magazine. She also helped to launch and deliver Michigan History for Kids magazine to every school in Michigan. Before that, she was communications manager at Dart Container Corp. Kristin is a wife and mom to five children and also provides volunteer marketing and event planning in her community. She performs natural resources education programs for first-through-fourth graders in her children's schools.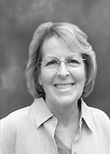 Carol Rose
Carol Rose is vice president of Jeffress-Dyer Inc.–Real Estate Appraisal and Consulting, specializing in commercial land and large forestry and recreational use lands in Northern Michigan. She lives in the Northeast Michigan town of Hillman, where she has access to world-class trout streams, inland lakes, forest and trails. Rose – the first person to serve as chair of the Michigan Wildlife Council – represents individuals with a media or marketing background who are not employees of the Michigan Department of Natural Resources on the MWC.
Jim Hammill
Jim Hammill doesn't just love the natural environment, he also enjoys learning about it. Hammill earned a bachelor's degree in biology from Adrian College and studied wildlife management at Michigan State University. The Crystal Falls resident runs a land consulting and management business in the Upper Peninsula and is a certified plan writer for the Michigan Department of Natural Resources and the U.S. Department of Agriculture. He also holds a real estate license and has sold recreational land for more than a dozen years.
Henry Stancato
Henry Stancato is a member of Stancato Tragge Wells PLLC in Detroit, where he has practiced law for more than 35 years. Stancato, who earned a bachelor's degree from Brandeis University and a law degree from Wayne State University, has served as a member of Youthville Detroit and New Center Community Mental Health Services. On the Michigan Wildlife Council, he is a representative of regular purchasers of Michigan hunting or fishing licenses.
Randy Stec
Randy Stec grew up in a rural area of Michigan where he had easy access to the Great Lakes. Now, as a member of the Michigan Wildlife Council, he represents rural parts of the state where economies are substantially impacted by outdoor activities. The Caro resident, who earned his bachelor's degree from Ferris State University, is executive vice president of GreenStone Farm Credit Services, where he oversees the financial institution's sales and marketing functions.

Edgar Roy
Edgar Roy is an attorney with Kuhn, Rogers, PLC. Previously he practiced with Brandt, Fisher, Alward and Roy, PC. Roy holds a bachelor's degree from Central Michigan University and a law degree from the University of Detroit Law School. He will represent individuals who have purchased hunting or fishing licenses in Michigan at least once during each of the past three years.