Celebrating Wildlife
Conservation Success

Gov. Whitmer, Legislature proclaimed July 2019 as 'Michigan Wildlife Conservation Month'
Michiganders had another reason to celebrate in July! Gov. Gretchen Whitmer and the State Legislature approved a bipartisan resolution declaring July 2019 as "Michigan Wildlife Conservation Month." The aim was to promote awareness of the nationally heralded conservation efforts and emphasize the critical role hunters and anglers play in conserving, managing and protecting Michigan's wildlife. This proclamation also recognized that July 1, 2019 marked the 81st anniversary of the effective date for the Pittman-Robertson Federal Aid in Wildlife Restoration Act, which ensured wildlife management projects nationwide would be funded by the purchase of hunting equipment.
Michigan Wildlife Tour
In commemoration of this declaration, the Michigan Wildlife Photo Mosaic Wall allowed thousands of Michigan residents and visitors to pose for free, real-time photos illustrating how people are necessary for wildlife management. At popular venues, participants engaged in the interactive experience by placing their photo stickers on the mosaic board, which appeared as individual, 8-foot-wide by 4-foot-tall artistic images of wildlife such as an elk, peregrine falcon, wild turkey, Kirtland's warbler and lake sturgeon. Following the statewide tour, the final versions of each image are now displayed at the Michigan History Center in Lansing.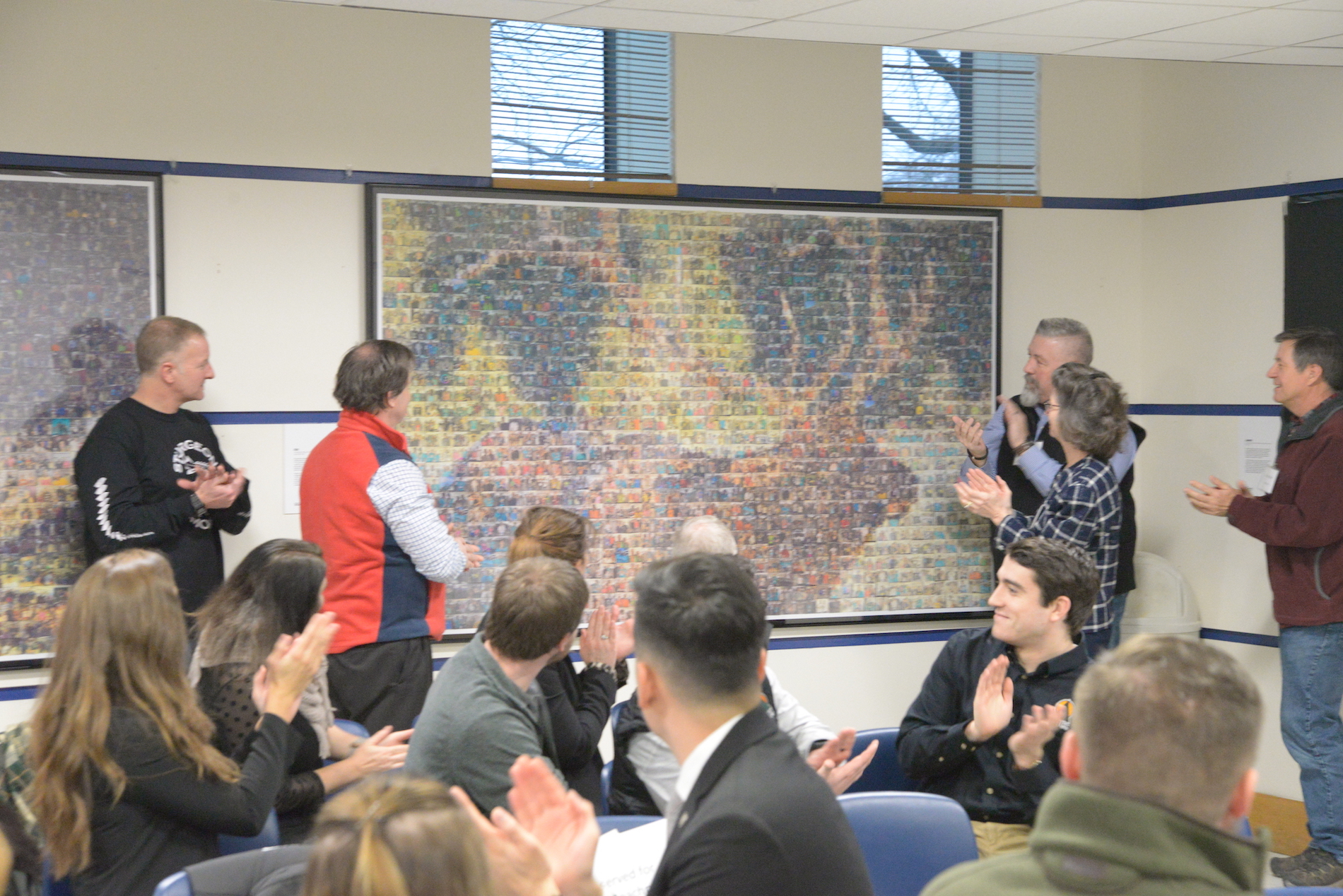 Detroit
Detroit Tigers v. Boston Red Sox, Comerica Park
July 6, 2019
Grand Rapids
Kids Day at the Zoo, John Ball Zoo
August 1, 2019
Escanaba
U.P. State Fair, U.P. State Fair Grounds
August 16-17, 2019
Flint
Crim Festival of Races, Downtown Flint
August 23-24, 2019
East Lansing
Michigan State v. Western Michigan, Meijer Fan Fest, Munn Field
September 7, 2019
Detroit
Thanksgiving Day Parade,Grand Circus Park
November 28, 2019
Spread the Word!
Help us spread the word about this celebratory effort
by sharing this important information with your peers!