HUNTING IN MICHIGAN

Every year, roughly 700,000 people take to the open fields and forests to participate in
Michigan's hunting seasons. November's deer season is by far the biggest event on the calendar for many
hunters. While enjoying in these activities, they are also providing many economic and environmental
benefits to all Michiganders.
$61 MILLION FOR WILDLIFE CONSERVATION
In 2018, hunting and fishing licenses provided $61 million for wildlife conservation and management activities across the state.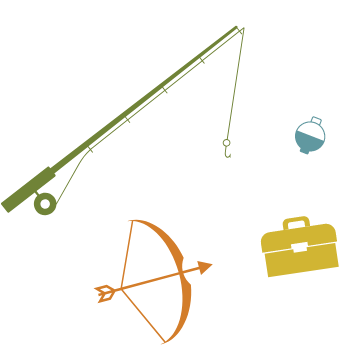 $35 MILLION FOR WILDLIFE CONSERVATION
While licenses are the primary source of funding for conservation, Michigan also receives proceeds hunting and fishing equipment purchases. In 2018, the sales provided an additional $35 million for conservation.
171,000 JOBS SUPPORTED
The hunting and fishing industries support more than 171,000 Michigan jobs, many of them in small towns.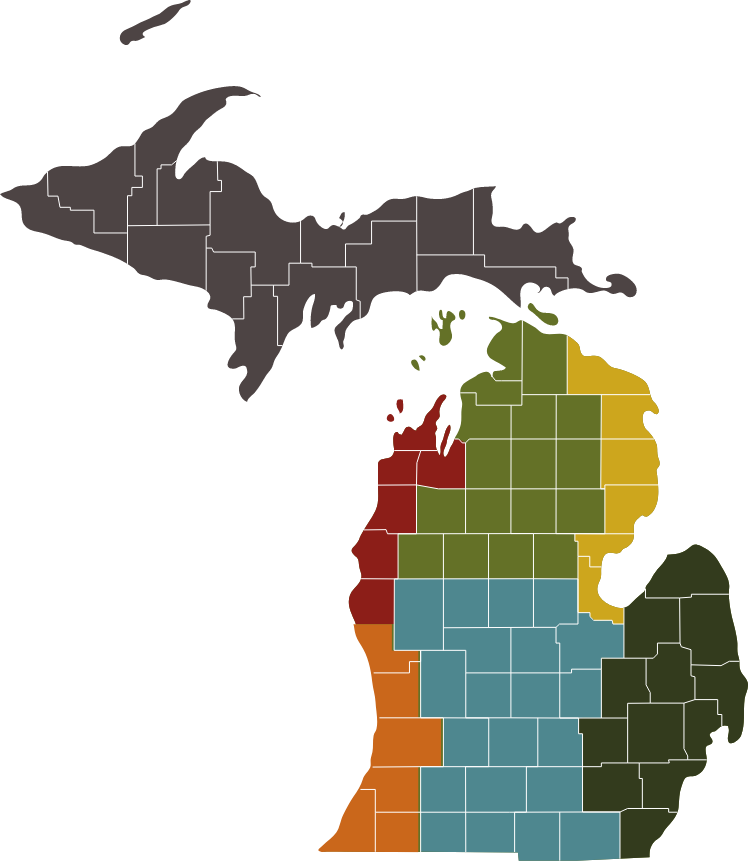 $11.2 BILLION FOR THE ECONOMY
Every year, hunting and fishing has an $11.2 billion impact on Michigan's economy, according to the Michigan United Conservation Clubs. The figure includes equipment costs and expenses such as food, lodging and transportation.
OVER 200,000 MEALS PROVIDED
In 2018, over 200,000 meals were provided through homeless shelters and food pantries via the Michigan Sportsmen Against Hunger program, an all-volunteer organization that facilitates the meat distribution network to help prevent hunger. All told, 52,145 pounds of deer meat and $99,629 were donated in 2018.

53,464 DEER-RELATED CAR CRASHES IN 2018
More than 1 in 6 car crashes in Michigan involves a deer every year. Hunting helps maintain wildlife populations at levels that are compatible with available habitat and food, and helps prevent deer from migrating into densely populated areas of the state.
400+ SPECIES MANAGED
The money generated from hunting licenses is used to monitor and tend to Michigan's
forests, waters and public lands to the ensure long-term health of Michigan's more than 400 wildlife species. Taking care of outdoor habitats is a year-round responsibility.
Michigan's elk disappeared by the late 1800s
Today's elk herd dates to 1918
Michigan's population goal is between 500 and 900 elk. As of
January 2019, the elk population was approximately 1,196
Wild turkeys roost in trees at night
A group of turkeys is called a "rafter"
Baby turkeys are called "poults"
COMEBACK SPECIES
Thanks to the funding provided by hunting and fishing licenses, Michigan has restored
or reintroduced numerous wildlife species, including elk, wild turkey and osprey. To learn more about species that have benefited from active wildlife management, visit our Meet the Species page.
ON THE GROUND
In addition to funding wildlife management through their license purchases, many hunters also personally work to improve habitats. Hunters have banded together in local sportsmen's clubs and national organizations to raise funds for conservation, buy and conserve private lands for wildlife habitat, partner with state and federal agencies on large-scale conservation, and lobby for laws and policies that benefit wildlife. Groups such as Michigan United Conservation Clubs, Ducks Unlimited, Pheasants Forever and more support and conduct conservation and restoration efforts across a wide range of habitats.