New Year's resolution helps woman discover a whole new side of Michigan's great outdoors.
Anne Brown blazed a trail across Michigan in 2019.
Fifty-two of them, to be exact.
"My New Year's resolution was to walk or hike 52 different Michigan trails – one trail for every week in the year. I never imagined it would be such an amazing way to really see Michigan's great outdoors," said Brown, 40, who lives in East Lansing with her husband, Brian, and their 6-year-old son, Sam.
"It was so cleansing to be out in the forest surrounded by trees. The Japanese call it forest bathing; the rejuvenation we feel when we're immersed in nature. It was just lovely."
And much of that loveliness is maintained through sales of Michigan hunting and fishing licenses, the main source of funding for wildlife conservation projects statewide.
Brown said she's grateful for all the hard work that goes into protecting Michigan's great outdoors.
"I just hope more people get out and explore all that Michigan offers. It's not only great for your health, it fills your soul," she said.
Although Brown was no stranger to hiking, her yearlong challenge took her to new spots like the Dequindre Cut in Detroit, Whiting Forest in Midland, Mackinac Island, Kensington Metropark in Milford – and plenty of others in between.
The experience was so inspiring, she's now doing the Hike 100 Challenge on the North Country National Scenic Trail as her 2020 New Year's resolution. The North Country Trail is 4,600 miles long and spans eight states – with 1,100 miles running through Michigan's Upper and Lower peninsulas.
"The North Country Trail is a real jewel and I can't wait to hike 100 miles of it in 2020," Brown said.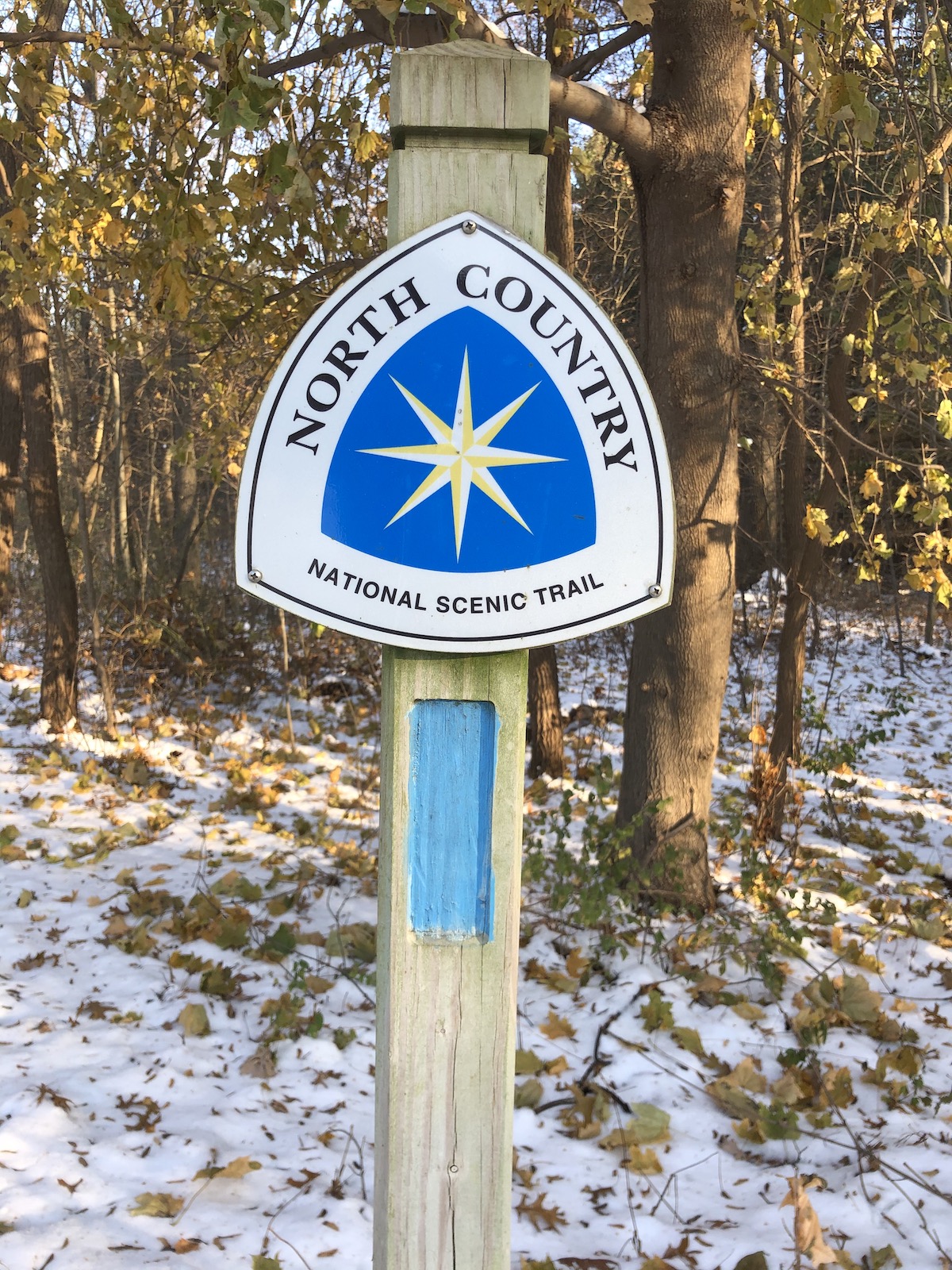 Just keep hiking
Brown said she announced her 2019 and 2020 New Year's resolutions on Facebook to help hold herself accountable. The outpouring of support was immediate.
"Right away, I heard from dozens of friends and family who loved the idea and volunteered to walk with me. I got a lot of tips on great trails that way. And every time I posted pictures or comments throughout the year, everyone was really very encouraging," said Brown, who relied on Michigan Trails & Greenways Alliance trail maps and Google Maps to find new routes.