Their grins say it all.
It's been a long day tearing down old fences and rickety sheds, but there's nowhere on earth this grandfather and grandson would rather be.
"I just wish everybody was as fortunate as I am to be able to take my grandson out in the woods and teach him the things that I learned as a boy from my own grandfather," said Dan Johnson, 55.
"Sharing this outdoor heritage with my children – and now my grandchildren – is the most glorious feeling in the world."
Every day, all across Michigan, this same love of nature is passed on from one generation to the next. That's why it's imperative to conserve and protect Michigan's great outdoors, said Matt Pedigo, chairman of the Michigan Wildlife Council.
"Each of these experiences is precious. We applaud everyone in Michigan who works to preserve these natural treasures," Pedigo said.
In 2013, the Michigan Wildlife Council was created to increase the public's understanding of the importance of conservation and wildlife management. It is now in the midst of a campaign to increase non-sportsmen's knowledge about how wildlife and the outdoors are managed and funded, as well as the role sportsmen and sportswomen play in preserving it.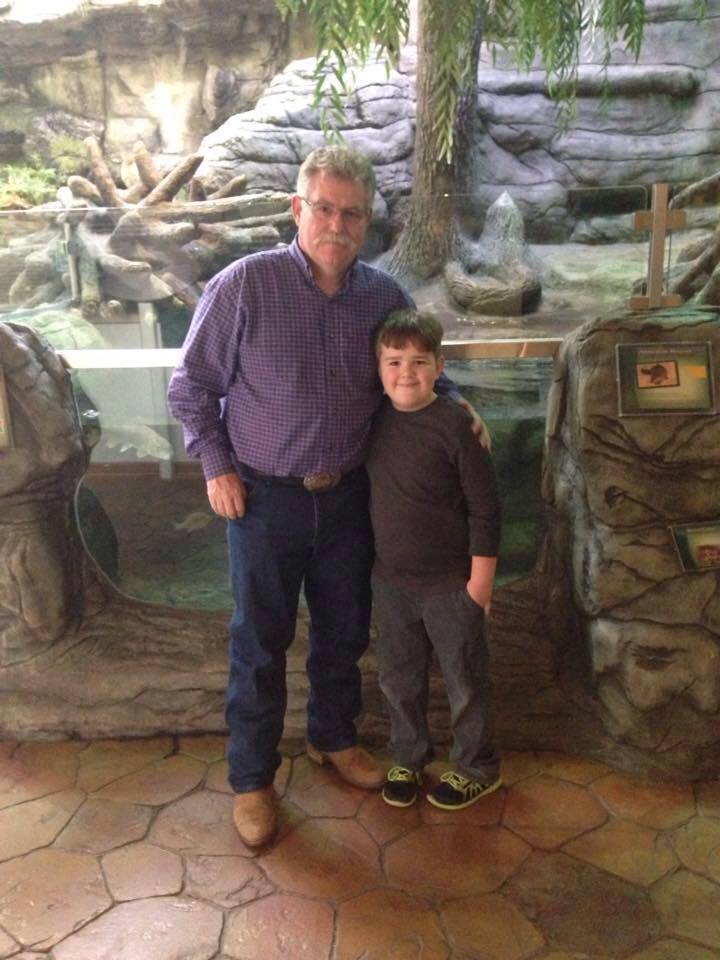 Elk thrive with improved habitat
Johnson is one of 6,200 members of the Rocky Mountain Elk Foundation's (RMEF) across Michigan. The organization has 18 different chapters within the state. The RMEF works diligently throughout the year with the Michigan Department of Natural Resources and partners such as the Michigan United Conservation Clubs to manage elk habitat and viewing areas for the public.
The Pigeon River Country State Forest near Gaylord is one of the only places in Michigan where you'll find elk. Next year will mark the 100th anniversary of the species' presence in the state. In 1918, seven elk were brought from the western United States to Wolverine, Michigan, and thanks to extensive wildlife management in the last four decades, Michigan's elk population has grown from 200 animals to more than 1,300.
Volunteers roll up their sleeves and work together side by side to improve habitat for elk in the Great Lakes State.
Since the chapter's 1984 inception in Michigan, RMEF members have completed more than 150 conservation projects valued at $5.3 million, said Jeff Van Buren, regional director.
These efforts help not only elk, but also other species including deer, black bear, grouse and warblers.
Many of these wildlife conservation volunteer efforts are funded through Wildlife Habitat Grants issued by the DNR. The grants are funded by hunting and fishing licenses sold each year.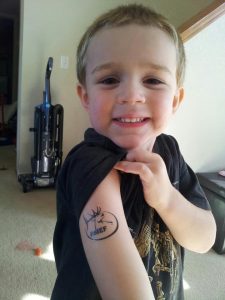 Johnson serves as volunteer chairman for the RMEF in Michigan. He looks forward to the group's annual workweek for many reasons, but especially because his grandson from Oklahoma, Cayden Holmes, works alongside him.
"We both really enjoy that week up in the Pigeon (River Country State Forest). We camp up there, we work with the rest of the guys, and I take him out exploring to find elk," said Johnson, who lives in Prescott, Michigan.
This summer, the pair worked near Vanderbilt with other volunteers restoring two 80-acre parcels to wildlife habitat. Fencing and an old hunting blind were torn down and removed from a wildlife opening, and debris was removed from three outbuildings that will be demolished in the next phase of the restoration.
Continuing the tradition
Amid the dust, you can always spot Cayden and his "Pa" by their matching white cowboy hats.
"My Pa takes me out there to work with the Rocky Mountain Elk Foundation, and I like it very much," said Cayden, 8. "I want nature to be a perfect place for animals to live."
Past RMEF work projects include removing invasive species and planting hundreds of apple, walnut and oak trees in the Pigeon River Country State Forest. The trees provide food and cover for elk, deer, grouse and other wildlife.
"Everything we do is to enhance elk country up in the Pigeon River area," Johnson said. "We want to keep them in the area and keep them healthy."