Sometimes it's hard for dads and daughters to find common ground. Not Casey and Camilla Colbry, though.
"I think some of our best talks and funniest memories happened when we were out hunting or fishing together," said 11-year-old Camilla, the youngest child of Casey and Sari Colbry of Owosso, Michigan. "You get to get outside and forget about all the bad things in the world and you just spend time with your family."
But interest in hunting and fishing – once common pastimes for many American families like the Colbrys – has dropped dramatically in recent decades. Hunting, in particular, has taken a big hit as baby boomers grow older, parents have little spare time and fewer young people have the interest or opportunity to head into the woods.
Until 2020.
Michigan and other states have seen a huge spike in hunting and fishing license sales since March as residents venture outdoors in search of safe recreation during the COVID-19 pandemic.
"We've seen a huge increase in license sales. This is definitely the year that everyone wants to get outside," said Shannon Lott, deputy director of the Michigan Department of Natural Resources (DNR).
Especially young people and women.
From March 1 to Oct. 31, license sales to hunters ages 10-16 more than doubled over the same period last year, according to the DNR. The number of female hunters applying for licenses increased by 24% over 2019.
Licenses lead to wildlife management dollars
If that interest continues in the coming years, it could mean more money for Michigan conservation ­­– and its economy.
"The primary source of funding for wildlife and habitat management is from hunting and fishing license sales – not state taxes. So this is great news for Michigan," said Nick Buggia, chairman of the Michigan Wildlife Council.
In 2019, license sales contributed $61 million for wildlife management in every corner of the state. Another $32 million came from the federal levy on hunting and fishing equipment sales. By law, that money is dedicated to wildlife management and conservation.
In addition, a recent study by the Michigan United Conservation Clubs showed that hunting and fishing support nearly 171,000 jobs annually and add $11.2 billion to the Michigan economy.
Dad, daughter bonding
Camilla Colbry, however, isn't a novice sportswoman. Now a middle schooler, she's fished as long as she can remember, often while vacationing up north with extended family.
"On my birthday this year, me and my dad went out fishing and we took my niece with us. I bait my own hook and take off my own fish – except for pike because they have teeth. Dad does that for me," she said.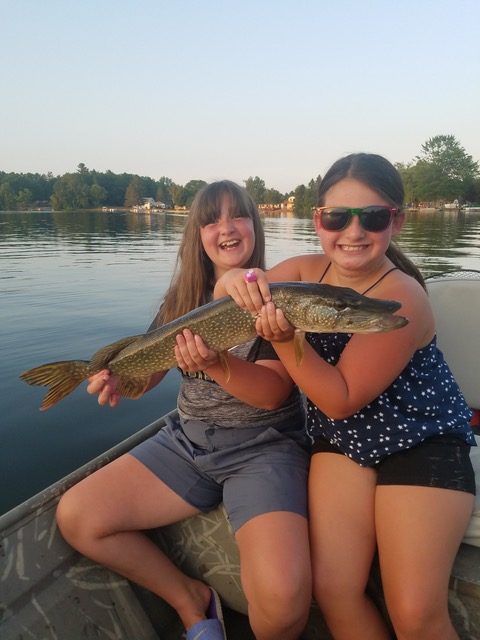 A lifelong sportsman, Casey first brought Camilla with him goose hunting near their home when she was about 7. Although she didn't hunt, she loved accompanying her dad. At 9-years-old, she began hunting turkey, waterfowl, pheasants, grouse, small game and deer with him.
"We probably go turkey hunting most," Camilla said. "We usually get out in the woods really early before it's light and sit and watch for them. It's really peaceful. But sometimes Dad teases me that I talk too much and will scare the turkeys away."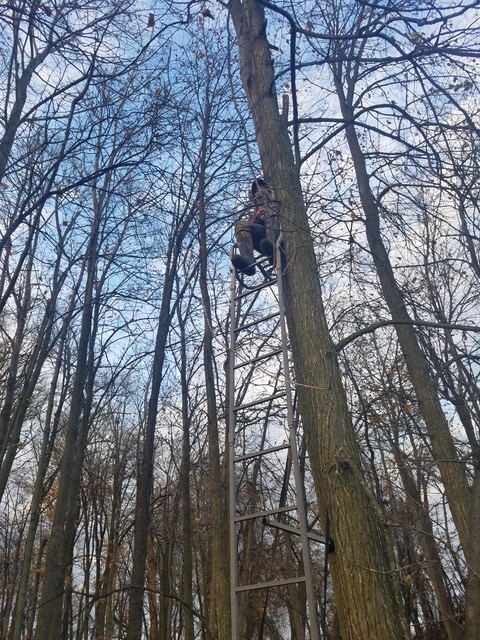 This year, Camilla took her first turkey and deer.
"I'm pretty sure I was about to start crying when I got my turkey. I was so happy, and I hugged my dad. I couldn't believe I got one because we'd been trying for years," said Camilla, who proudly displays the mounted turkey tail feathers and deer on her bedroom wall.
Like most sportsmen and sportswomen, the Colbrys eat what they harvest or share it with friends and relatives.
"My mom doesn't like eating the meat, but sometimes she'll eat the fish we catch. But even though she doesn't like hunting or fishing herself, she knows Dad and I like it," Camilla said.
Casey said he's happy to share his love of the outdoors with his daughter and encourages other families to try it, too.
"The actual taking of game is just one small part of all the experiences you'll have together. It's a time that I cherish – and I love that Camilla cherishes it, too," he said.